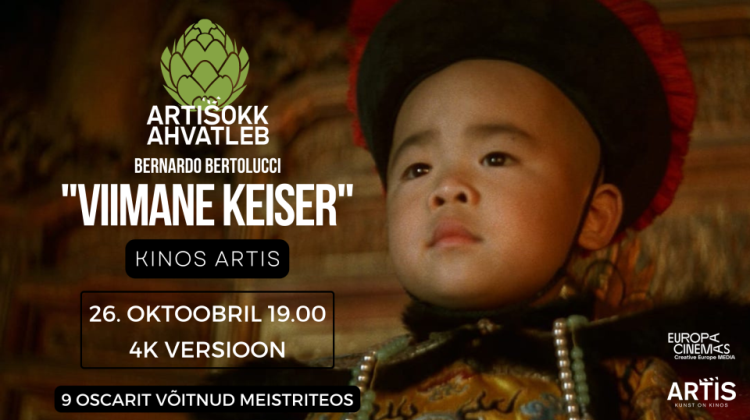 Artichoke Allures
An interesting movie from the past + a conversation inspired by it
The event series of "Artichoke Allures", which started in 2021, is a cinematographic evening taking place in every two months on Fridays, named after the Artis Cinema Club, and includes a thought-provoking film and guests to discuss it with. A cozy evening with a remarkable movie and an exciting conversation!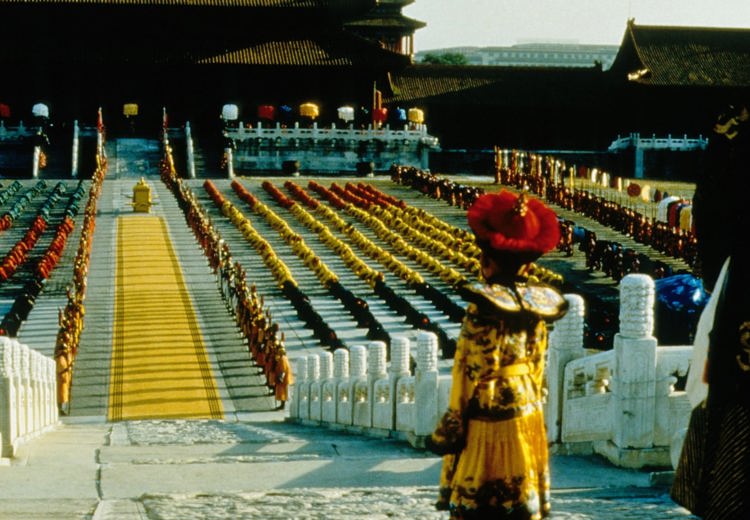 Järgmine üritus:
Bernardo Bertolucci 9 oscarit võitnud meistriteos
"Viimane keiser" (The Last Emperor, 1987) neljapäeval, 26.10 kell 19:00
.
Film linastub eestikeelsete subtiitritega.
Linastub filmi restaureeritud 4K versioon!
"Viimane keiser" jutustab dramaatilise loo Pu Yi'st, ühest viimasest Hiina keisrist alates sünnist ja lühikesest valitsemisajast Keelatud linnas; tema kummardamisest poolteise miljardi inimese poolt; troonist loobumisest, allakäigust ja hedonistlikust elustiilist; tema ärakasutamisest Jaapani võimude poolt ning lõpuks varjatud eksistentsist tavalise töölisena Hiina Rahvavabariigis.
Seansi pühendame märtsis meie hulgast lahkunud legendaarsele heliloojale Ryuichi Sakamoto (Merry Christmas Mr. Lawrence, The Last Emperor, Little Buddha, Snake Eyes, The Revenant, Monster, After Yang, The Sheltering Sky, High Heels, Emily Brontë's Wuthering Heights)
Jälgi üritust ka Facebookis!

Järgmised Artišokk ahvatleb filmid:

23.11 "Vana poiss" ("Oldboy", 2003). Rež. Park Chan-wook
Park Chan-wooki meisterlik kättemaksufilm "Vana poiss" tähistab novembris 20. aastapäeva ning juubeli puhul toome ekraanile just selleks puhuks valminud restaureeritud 4K versiooni.

Park Chan-wook on modernse Lõuna-Korea kinokunsti üks kõige olulisemaid režissööre.